June 1, 2008-June 7, 2008
The reticulated python (Python reticulatus) is the world's longest snake. It is a non-venomous python species native to Southeast Asian nations such as Indonesia, Malaysia and the Philippines. It can grow up to about 30 feet (9.1 meters) in length. The longest reticulated python ever recorded reaches a maximum length of 32 feet and 9 inches, somewhat longer than the largest anaconda.
The most venomous snake in the world is the inland taipan or the fierce snake (Oxyuranus microlepidotus). Its venom is 50 times more toxic than that of the Indian cobra and 650 to 850 times more toxic than that of the western or eastern diamondback. It can kill as many as 250,000 mice or 100 human adults in just about 45 minutes. Though known as the most venomous snake, the inland taipan's bites may somehow be treated with antivenin.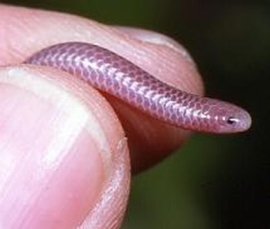 The thread snake (Leptotyphlops bilineatus) is known as the smallest snake in the world. It is a blind non-toxic snake species found in the Lesser Antilles, particularly in Martinique, Barbados and Saint Lucia. Its average length is only 11 centimeters or 4.5 inches. As small as it is, it can be slithered through a pencil if the lead is removed.