June 1, 2008-June 7, 2008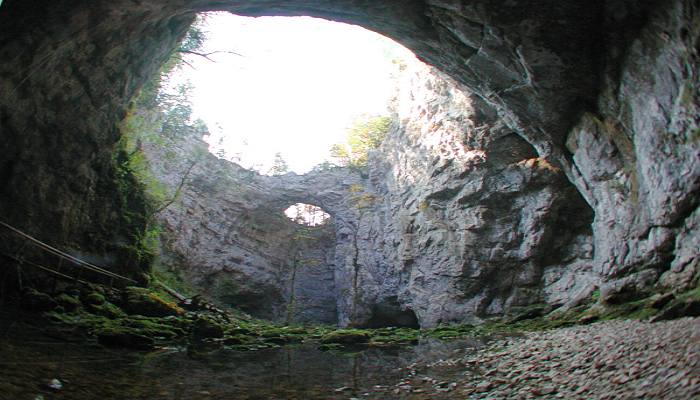 Škocjan Caves is a system of limestone caves found in the southwestern Slovenian region of Kras. Containing collapsed dolines, approximately 5 kilometers of underground passages, caves with a depth of more than 200 meters and several waterfalls, it is one of the infamous sites for studying the so-called karstic or limestone phenomena.
The Škocjan Caves region is of great archeological significance as well. It is said to have been inhabited by humans as early as more than ten thousand years ago (the end of the Bronze Age and the beginning of the Iron Age). It was also one of the most significant pilgrimage sites in Europe three thousand years ago, especially in the Mediterranean wherein, it was of important cult significance in connection with the afterlife and communication with the spirits of the ancestors.
Škocjan Caves is so far Slovenia's only tourist destination that was inscribed in the UNESCO's World Heritage Sites list. It was included in 1986.
Top 3 Škocjan Caves Snapshots